Ditch the Retail Bed-in-the-Box!
The Only Dual Core Spinal Support Sleep System:
The Majestic Promise
Our goal is to provide all of our clients the proper sleep products and expertise to obtain a truly restful, restorative night sleep. No matter the symptoms, or the needs we are here to help you obtain a better quality life through the power of sleep.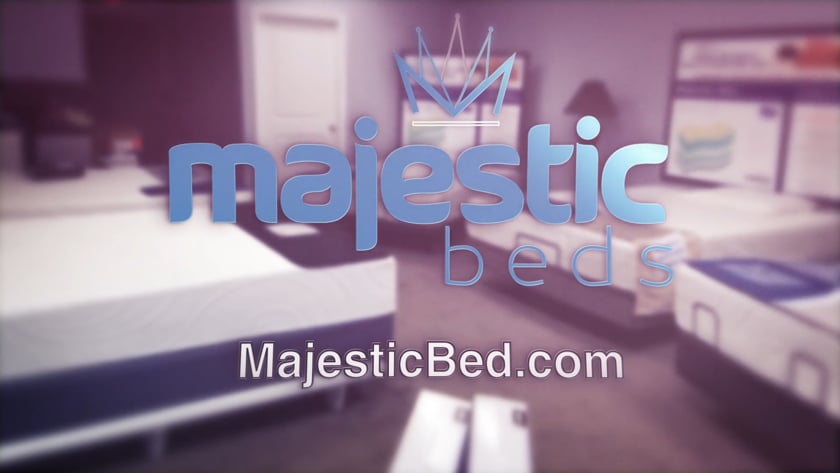 ERGO Lux: Ditch the Bed-In-The-Box
The Only Dual Core Spinal Support Sleep System. Providing the Perfect Combination of Firm Stabilizing Spinal Support & Pressure Relief for a Restorative Night's Sleep
Twice the Density
The combination of our two specialized cores creates a strong stabilizing support system that is twice the density of any retail mattress.
Twice the Durability
Combining our Dual Core Systems with our Ergo Comfort Layer creates a Sleep System that is designed to last over twice as long as the average retail mattress.
Twice the Quality
Unlike retail mattresses, the Ergo Lux utilizes only high density materials, proven to properly support the spine and reduce counter pressure on sensitive joints. Along with a Tencel Cooling Cover included.
Twice the Value
Retail mattresses are only designed to last an average of 6 years with misleading warranties that leave you with no option but to buy a new bed. The Ergo Lux comes with our 15 year warranty. Based on the average retail mattress life, the Ergo Lux will last 2.5 times longer.
100% Made in the USA
Every part of the Ergo Lux from the individual layers, to the cooling cover are made right here in the USA with the highest quality materials available.